A river of words flowed between us.
This article is incomplete, and requires information to help both this page and the Wiki as a whole. If you're knowledgeable about this subject, could you pitch in and help us out?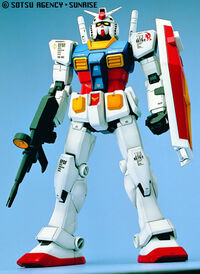 The Gundam Series is a metaseries of anime created by Sunrise studios that features giant robots (or "mecha") called "Mobile Suits" (MS); usually the protagonist's MS will carry the name Gundam.
External links
Edit
Ad blocker interference detected!
Wikia is a free-to-use site that makes money from advertising. We have a modified experience for viewers using ad blockers

Wikia is not accessible if you've made further modifications. Remove the custom ad blocker rule(s) and the page will load as expected.