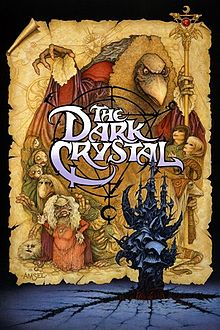 The Dark Crystal is a 1982 British-American fantasy film directed by Jim Henson and Frank Oz. It dramatizes the story of Jen, an elflike 'Gelfling' to restore balance to his alien world by returning a lost shard to a powerful but broken gem.
Jen meets Kira, another surviving Gelfling who can communicate with animals, and her pet Fizzgig. They discover that they have a telepathic connection which Kira calls "dreamfasting".
The character Kira from The Dark Crystal was the inspiration for Karen Underwood , the wife of Ogden Morrow , to change her name from Karen to Kira.
Ad blocker interference detected!
Wikia is a free-to-use site that makes money from advertising. We have a modified experience for viewers using ad blockers

Wikia is not accessible if you've made further modifications. Remove the custom ad blocker rule(s) and the page will load as expected.