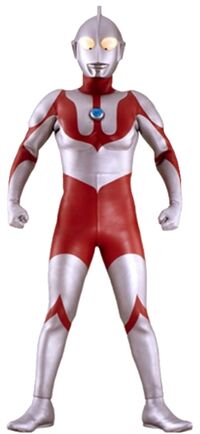 Ultraman (ウルトラマン Urutoraman?) is a Japanese Tokusatsu television series that first aired in 1966.
Ultraman is a follow-up to the television series Ultra Q, though not technically a sequel or spin-off. The show was produced by Tokyo Broadcasting System and Tsuburaya Productions, and was broadcast on Tokyo Broadcasting System (TBS) from July 17, 1966 to April 9, 1967, with a total of 39 episodes (40, counting the pre-premiere special that aired on July 10, 1966).
Bandai published the video game PD Ultraman Battle Collection 64 for the Nintendo 64 in 1997.
Ad blocker interference detected!
Wikia is a free-to-use site that makes money from advertising. We have a modified experience for viewers using ad blockers

Wikia is not accessible if you've made further modifications. Remove the custom ad blocker rule(s) and the page will load as expected.